My newest passion is golf. I'm not too bad...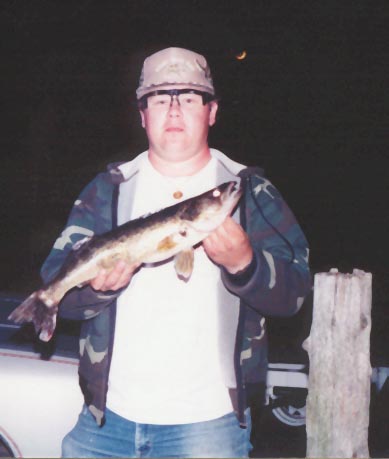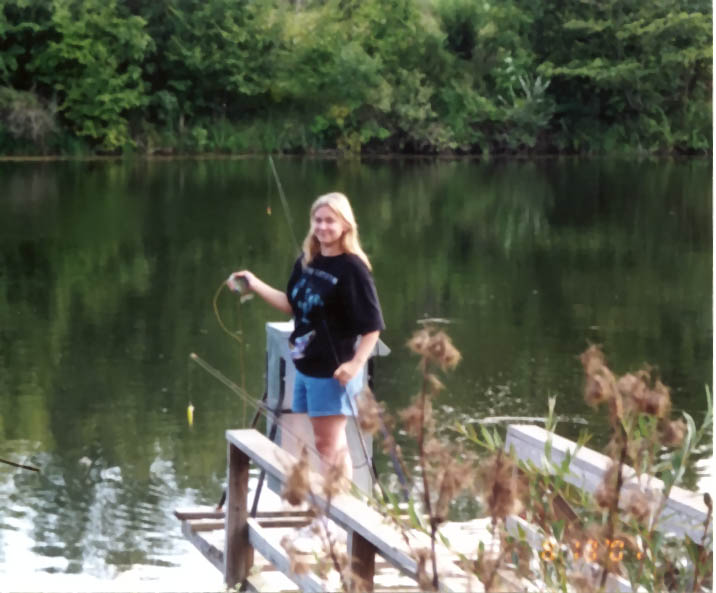 Fishing in Illinois and Wisconsin - walleye, crappie, blugill, bass, and ... the one I love to hate ... Muskie.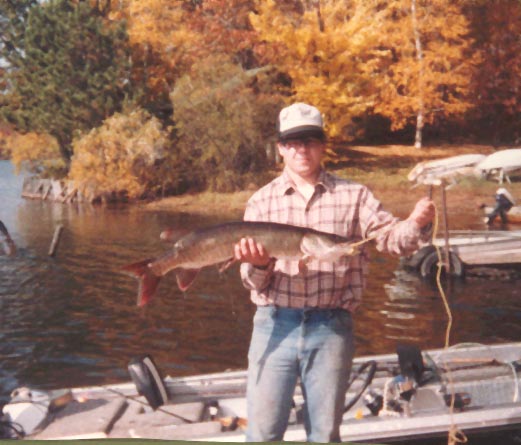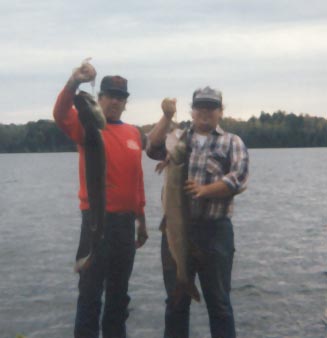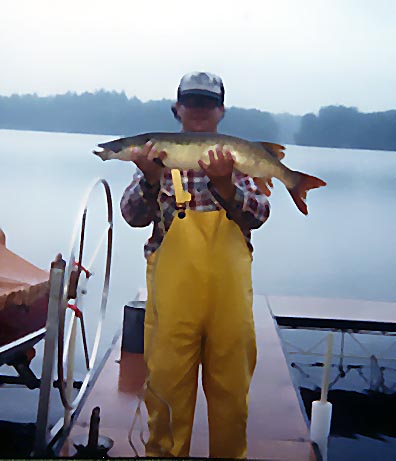 Tony Sitar
Mercury & Mariner Servicing and Repair
Mid-spring, the guys head "up north" to cure cabin fever with some great crappie fishing.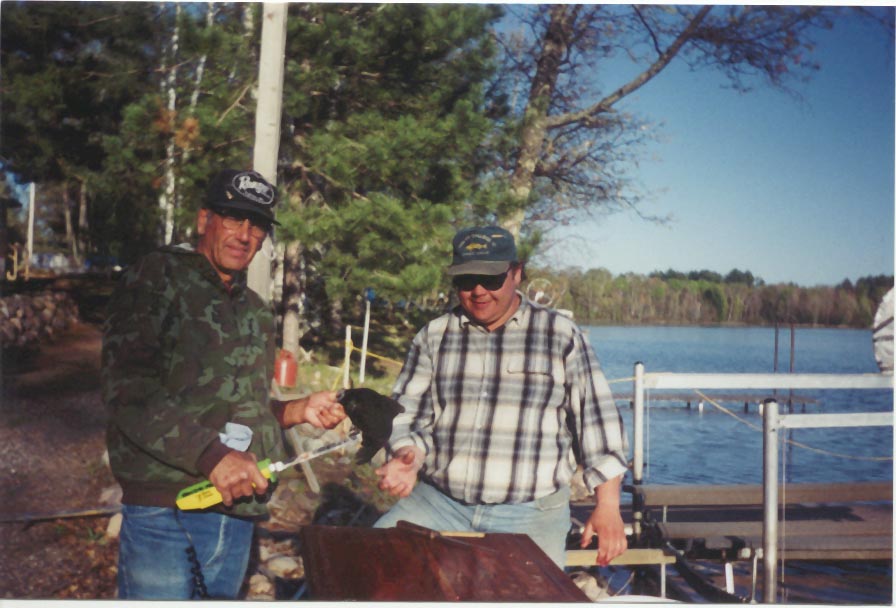 Nick & Kevin preparing to clean the day's catch.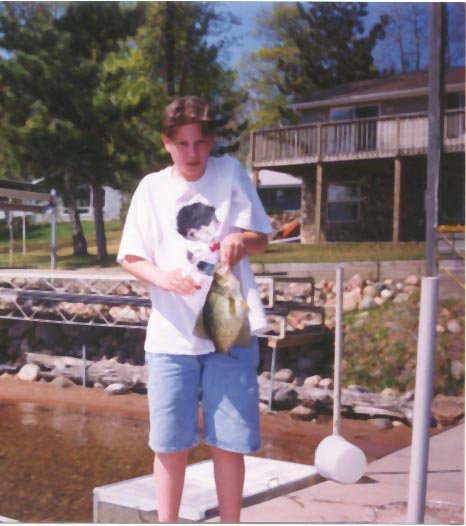 Of course, Kevy out-fished them again. But, they'll never admit that!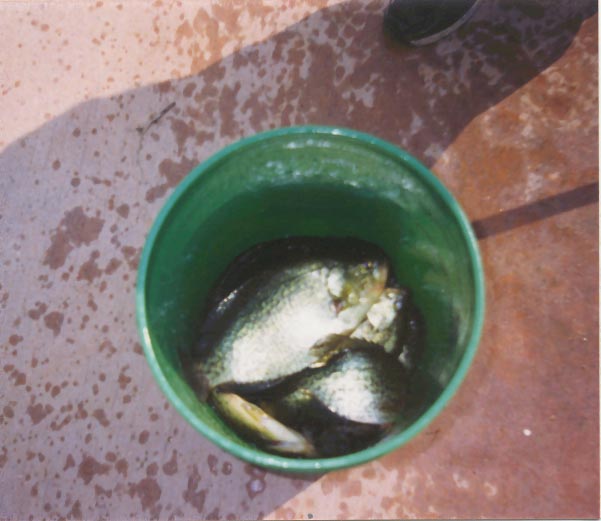 It was a good morning's catch.
We'll clean them up, have some lunch, and head back out again.
Later, after supper, we'll play some cards, tell some jokes,
... and talk about the fish that got away.
The fishing is always great.
But, it is the scenery that makes it all worth while.
Guess that's why it is called "God's Country".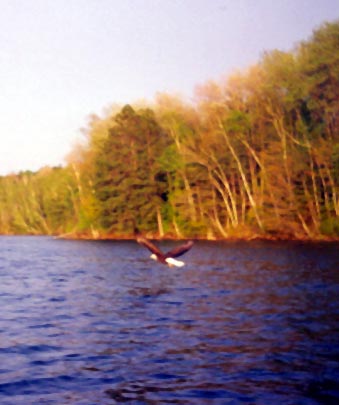 Nick has made friends with a bald eagle. It circles overhead...
he waves up a fish in the air, whistling to his friend... then, he tosses the fish high into the air...
The eagle shrieks in its appreciation. Just before the fish lands in the lake, the mighty eagle swoops down ... and claims his treat.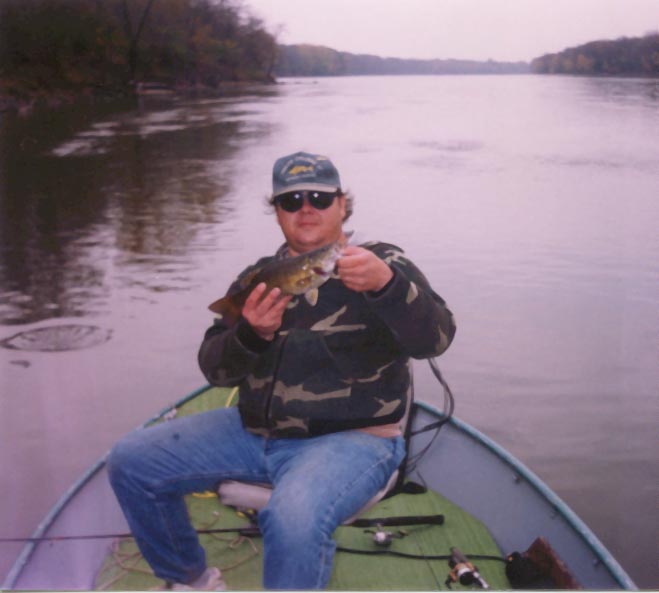 Living in LaSalle County, means fishing in the Illinois River. The walleyes run early spring and late fall. Catfish are the big draw for the Chicagoans. But, it is the bass that keep the fishing interesting.
In early fall, its up to Lake Michigan for salmon and trout. Whether you take a salmon charter out on the lake or fish from the breaker wall in Port Washington, it is sure to be a great day.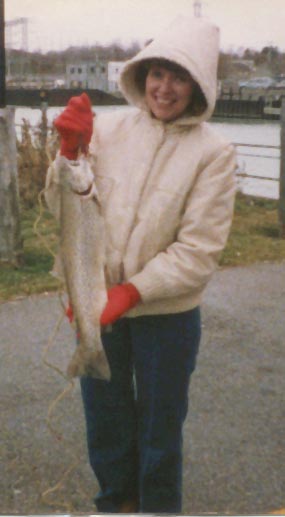 The fishing begins at daylight in longjohns, jeans, t-shirt, sweatshirt, coat, and gloves. There might even be a light snow.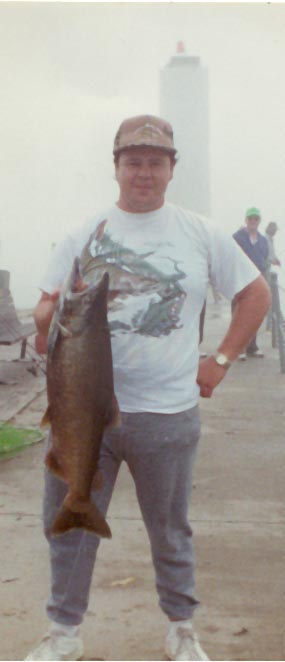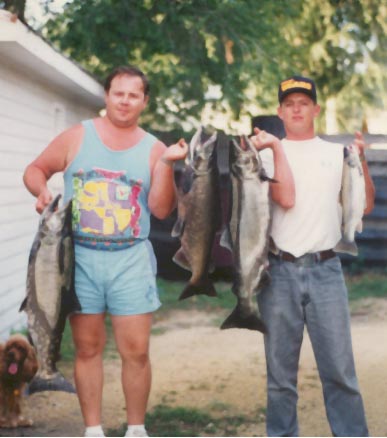 By noon, you're stripped down to just t-shirt and jeans. The sun is shining and you've caught your limit. It has been a great day.
Tony Sitar
Mercury & Mariner Servicing and Repair
Mid-summer, the "fam" joins June in the Upper Penninsula... where she has to work while they get to play. Whether they are in Houghton or Escanaba, the fishing is always great!